Jon Krueger, CFS, LUTCF
Professional Experience:
Over 23 years of industry experience as a financial advisor, which includes more than 8 years as a Career Agent with Mass Mutual Life Insurance Company (1992-2000), 8 years as a Registered Representative with Multi Financial Securities Corporation and the remaining years as a Registered Representative with Cambridge Investment Research, Inc.
Credentials:
Certified Fund Specialist (CFS):
A Certified Fund Specialist certification indicates an individuals expertise in mutual funds and the mutual fund industry. These professionals advise clients on which mutual fund best suit their particular needs. The CFS is the oldest designation in the mutual fund industry.
Registered Investment Advisor Representative:
Registered Investment Advisor Representative under the Corporate RIA of Cambridge Investment Research Advisors, Inc., a Registered Investment Advisor with the Securities and Exchange Commission. An Investment Advisor Representative is an individual who is paid a fee by clients for providing advice about securities through a financial plan or for investment portfolio management.
Registered Representative:
A Registered Representative is an individual who is licensed to buy and sell securities through a broker/dealer on behalf of clients. To become licensed as a Registered Representative a person must pass the Series 6 (Investment Company / Variable Contracts) exam or the Series 7 (The General Securities Representative) exam, and be registered with a broker dealer that is a member of the Financial Industry Regulatory Authority (FINRA) or a self regulatory organization.
Life Underwriter Training Council Fellow (LUTCF):
The LUTCF designation is conferred only upon those individuals who can meet or exceed exacting standards determined by two of the leading insurance organizations in the United States: the Life Underwriter Training Council (LUTC) and the National Association of Life Underwriters (NALU). The LUTCF designation demonstrates a firm commitment to NALU's Code of Ethics and establishes an agent's credentials in dealing with other financial professionals. It also clearly marks the agent's commitment to professional development and growth.
Awards/Distinctions:
2011 Denver 5 Star Wealth Advisor – Colorado Business and 5280 Magazine*
*The rating may not be representative of any one client's experience because the rating reflects an average of all, or a sample of all, of the experiences of the investment advisor's clients. The rating is not indicative of the investment advisor's future performance. See the announcement page for more information on how the Five Star Wealth Managers are chosen.
Securities Registrations:
Series 6 – Investment Company / Variable Contracts Representative
Series 7 – The General Securities Representative
Series 63 – The Uniform Securites State
Series 65 – Uniform Investment Advisor Law
Insurance Licenses:
Fixed and Variable Life Insurance
Fixed and Variable Annuities
Education:
– New Hampshire College – College of Business (1987-1989)
– Valparaiso University – Bachelor of Science in Business Administration (Graduated 1991)
Personal Biography:
A long legacy of insurance and financial planning…
Jon was born and raised in Albany, New York where his father was a General Agent for Mass Mutual Life for over 30 years. After seeing his dad, sister as well as both of his brother-in laws thrive in the financial planning business, he decided that after graduating college he would like to begin a career in the financial services industry. Jon joined Mass Mutual in 1992 and the rest, as they say, is "history".
Family:
Jon has two daughters Makenna and Caroline.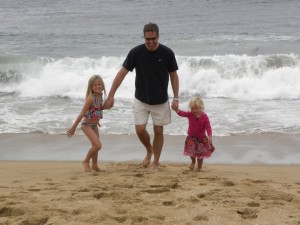 Civic / Volunteer Organizations:
Member of the Academic Advisory Board for the College of Business at The Community College of Denver (1998-Present)
Member of Eastern Hills Community Church
Volunteer for Habitat for Humanity
Volunteer for Big Brothers of Metro Denver
For Fun…
In his spare time Jon enjoys running marathons, snowboarding, basketball, playing drums and spending time with his family.
OUR TEAM
Lisa Lowe
Administrative Assistant
kruegerfinancial@kf-management.com
303-759-4804
Lisa handles all preparation and processing of new business and acts as liaison between our clients and the underwriters. She also helps with client service requests and scheduling of appointments.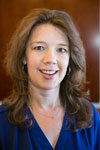 Janelle Lind
Support Specialist
jlind@cambridgeresource.com
303-860-0792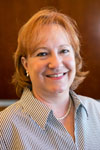 Stacey Heaton
Registered Principal/Compliance
sheaton@cambridgeresource.com
303-860-0792